Glass Artist: Dale Chihuly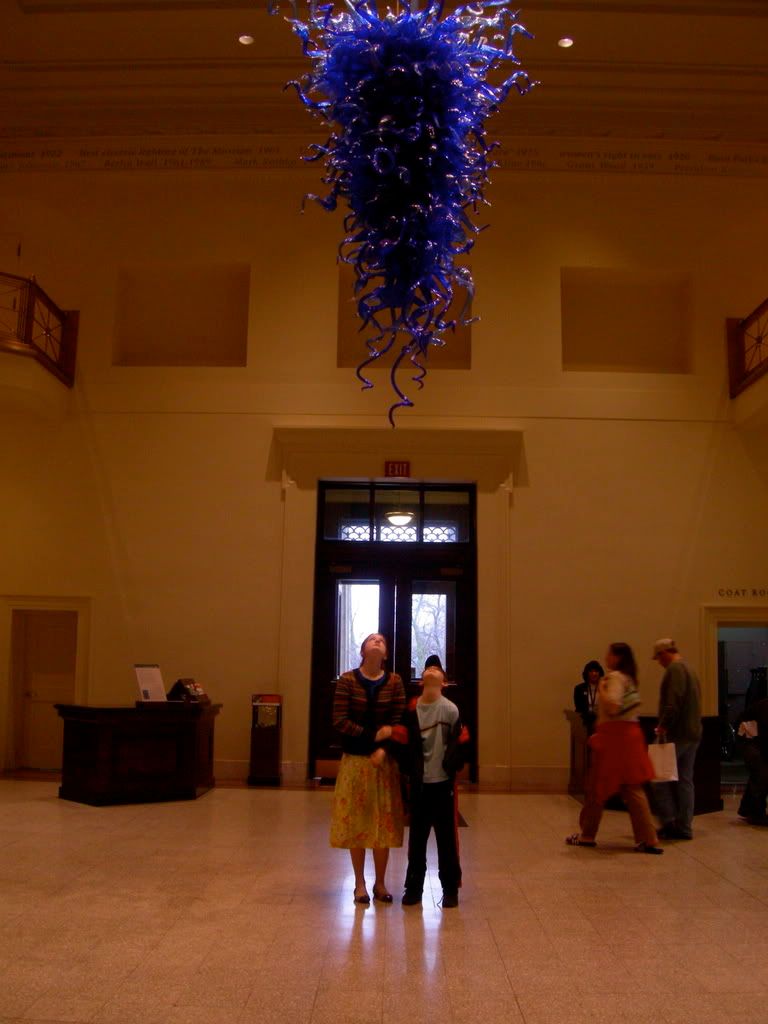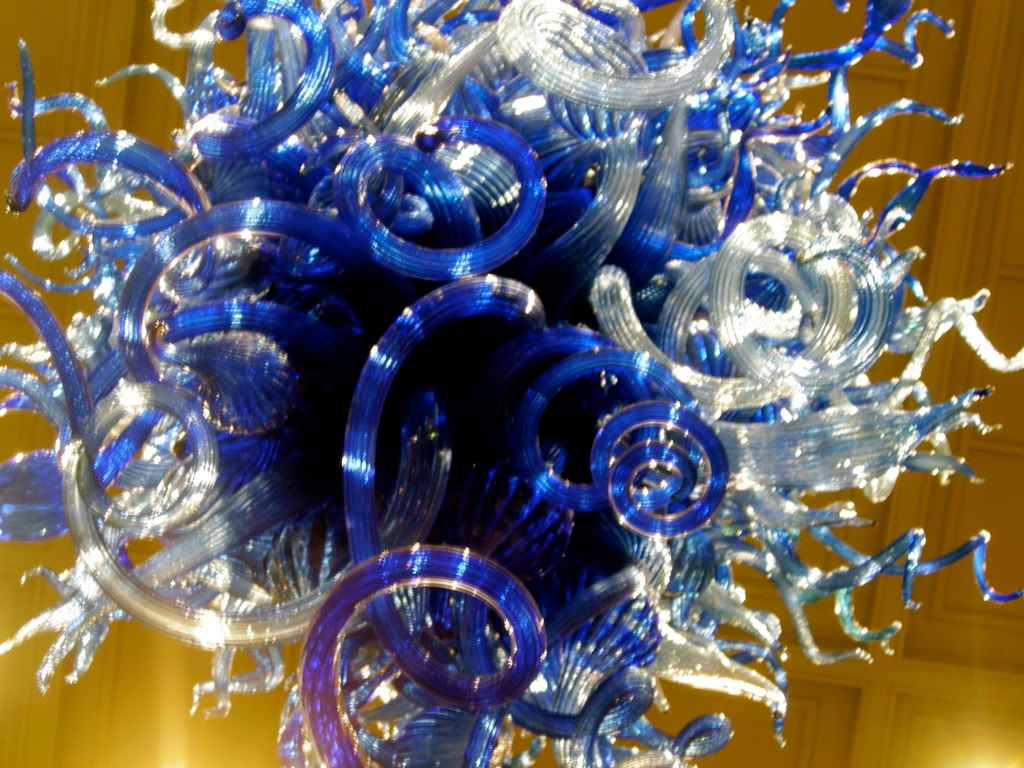 Our Cincinnati Art Museum is fortunate enough to have a Chihuly chandalier (featured above). Dale Chihuly is known for his exquisite glass work. Please visit his site when you have some time to spend. It is exquisite.
Six years ago, I heard about Chihuly online from some friends and looked up his work. Then that weekend, I discovered in the newspaper that a Chihuly exhibition was coming to Dayton, Ohio (just up the road from us) that week. I love those serendipitous coincidences. I threw the kids in the car and we had one of the most delightful afternoons of art appreciation ever. The kids are hopeless when it comes to Chihuly, swearing he is the most visually stimulating and engaging artist they've experienced. If you need a way to jumpstart interest in art, glass exhibitions are truly a marvel. Chihuly is the best. You can often find his works in wonderful documentary form on DVDs in libraries too.
I noticed that Chihuly's art is on display in Columbus, Ohio right now! He has an exhibit at the Franklin Park Conservatory until February 25. We will certainly be going. If you live in the area, schedule a trip. You'll be glad you did.
10 Responses to "Glass Artist: Dale Chihuly"