Tuesday Teatime: Secret of the Andes
Here are a couple of photos of our tea time table and my two girls, who love tea time.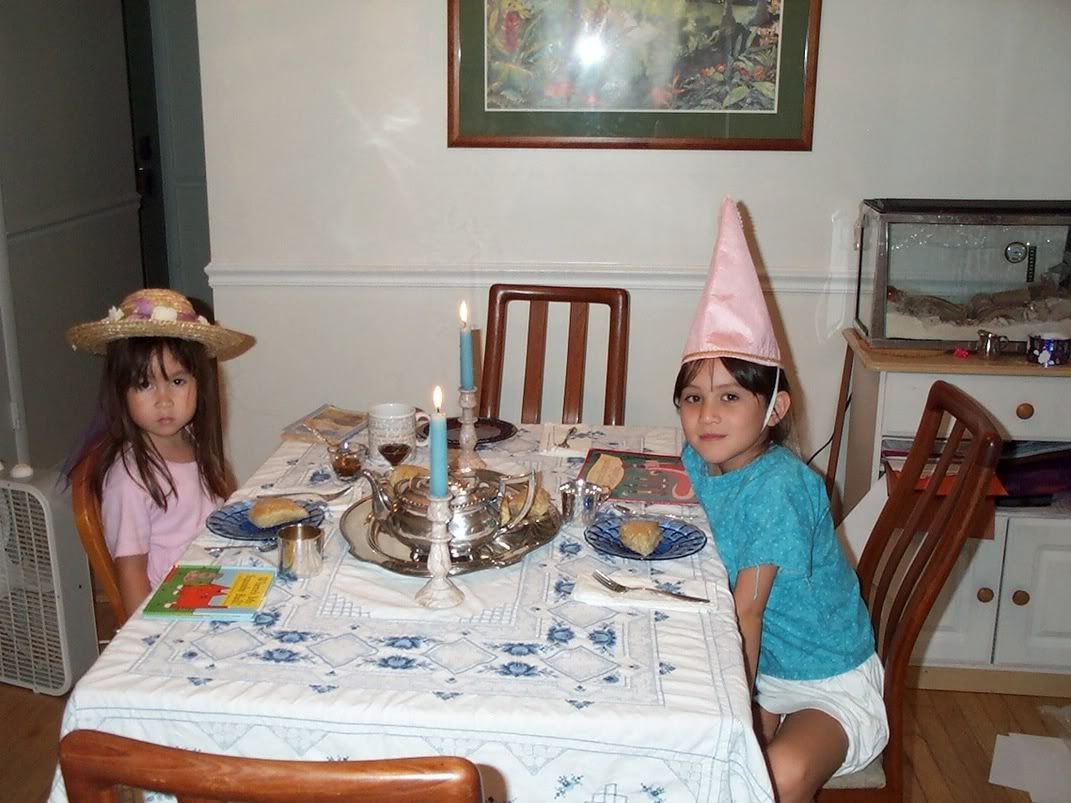 In the photos with the girls, we had homemade scones, books of the girls' selection and "Secret of the Andes." It was in September, and we'd only been doing tea time for a couple of weeks. The photo without kids shows our first tea time ever. I set it up as a surprise for the kids and we had to have store-bought cookies; it was a rushed sort of day and I was just determined that we were going to do tea time, even if I had to take a short cut.
This week we're adding something new to tea time. We'll still do some reading, of course, and discuss what we read, but we're adding in some art appreciation, too. We'll look at some art prints and do some observation and discussion Charlotte-Mason-style; each month we'll switch packets of art prints within a group of 10 or so families. Each packet features a different artist or style, and I'm looking forward to learning a little about art as we linger over our tea and having another source of inspiration for writing ideas. Plus, it will save me from getting hoarse when the kids say, "read more, Mumma, read MORE!"
My girls are 8.5 and 5, by the way.
A Brave Mom