Tuesday Teatime: in Hollister
Tea Time in Hollister, California
Today Heather and I planned our first tea time. We woke up early that morning so Heather could make her whole wheat tomato basil bread. Then we made cream cheese and walnut sandwiches. For dessert we made strawberries with cream and ice cream snowballs. We had cozy chamomile herbal tea and our water was flavored with mint and thinly sliced lemons. For music we selected several lovely pieces by the great classical composer, Mozart.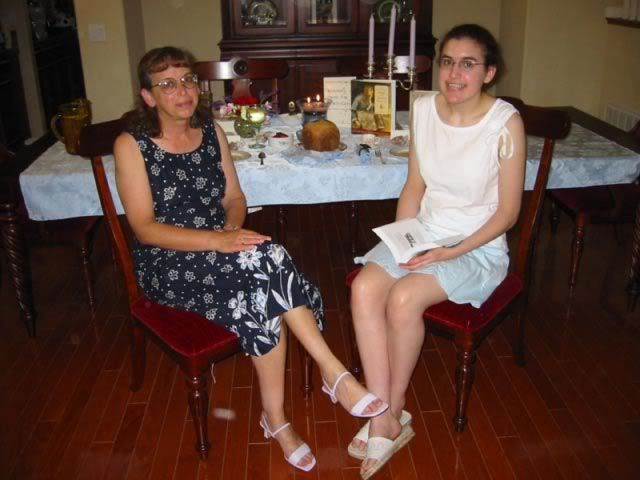 We brought out our finest baby blue linens and for the first time, I used my tea set from Portugal. We then decorated our dinning room table with name cards, pink floating candles, and rose scented sachets. The flowers, red roses, yellow carnations, pink geraniums, and lavender, were freshly picked from our garden. Surrounding the flowers were delicately shaped sea shells. We even used warm water finger bowls scented with lemon balm.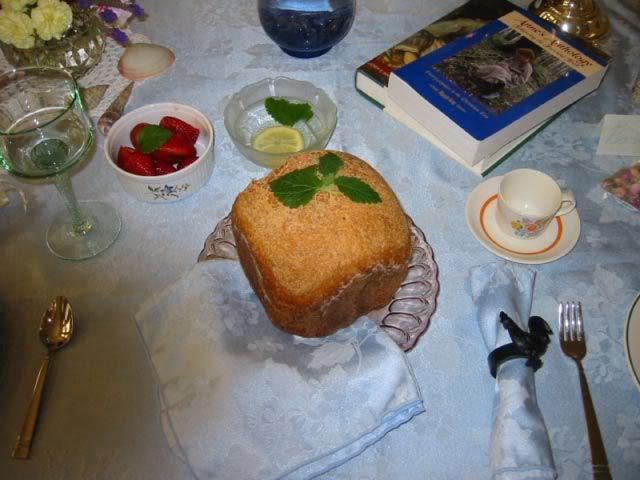 Heather and I chose three great books to read for tea time. Heather read Anne Morrow Lindbergh's book Gift From The Sea. Heather read the first chapter Channelled Whelk. Here is her favorite part of the first chapter, "One learns first of all in beach living the art of shedding; how little one can get along with, not how much."
I read Ann's Anthology, Following the Footnote Trail, by Margie Gray. Anne's Anthology is a compilation of poetry which Lucy and Montgomery quoted or alluded to in Anne of Green Gables. My son Scott read sonnets from The Portuguese And Other Love Poems, by Elizabeth Barrett Browning. Scott read these poems with great feeling and expression.
Our dog, Snoopy was also invited to tea time. His favorite part was eating his yummy dog biscuits.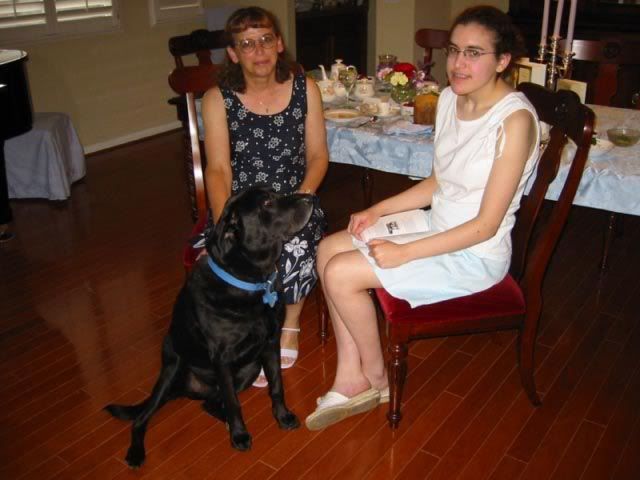 Heather's favorite part of tea time was eating the tomato basil bread with raspberry jam and reading Gift From The Sea. I felt tea time was an uplifting venture well worth the effort.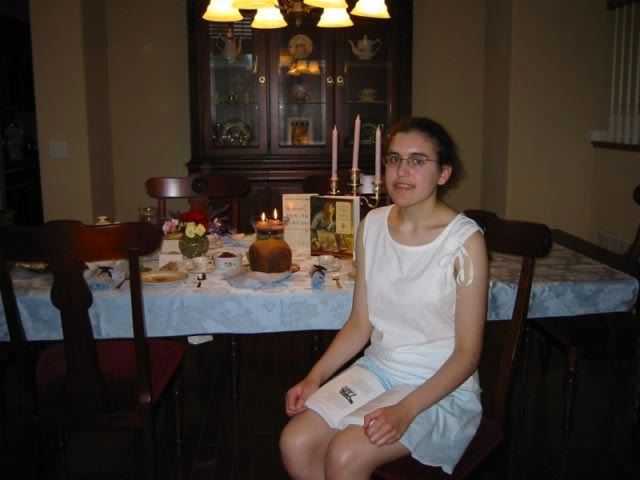 Brave Writer Mom in Hollister, California
One Response to "Tuesday Teatime: in Hollister"