Tuesday Teatime: More teens!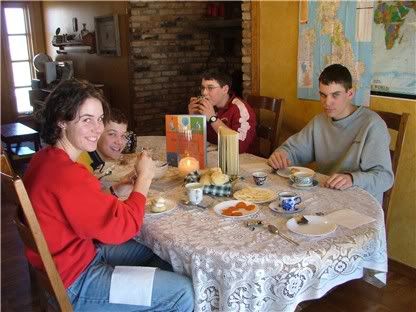 I wanted to share a special tea time we had at our house.  This week we are working on displays for our homeschool Passport Fair booth.  We're studying England and so I thought an English Cream Tea was in order along with poetry from some favorite English authors.  We chose our favorite "World of Winnie the Pooh" and "Tales of Peter Rabbit and Friends" as our centerpiece books.  After serving our tea and munching scones with cream and jam, we each read aloud from some of our favorite English authors –  A.A. Milne, Robert Louis Stevenson & Geoffrey Chaucer.  We were so full of "tea" that we had to have late lunch.  It sure was a nice little break in our busy day.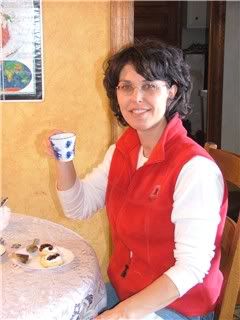 Sincerely,
Brave Mom in
Alzada, MT
 
P.S.  My children are in their teens, but they still appreciate some of their childhood poetry.
—
Isn't this great? Keep those teatime photos coming!
–julie