Poetry Teatime: Two Braveschooling Families
This week I've got two families' tea time photos to feature. The first comes from a family whose daughter has been with Brave Writer since she was eight years old and was in one of my very first classes. Gabrielle's writing is featured in The Writer's Jungle. (She's the author of "Adventuring Maid" on page 114-115 in Chapter 9. Her expansion work for the same piece is featured on page 95, Chapter 7.) Gabrielle has gone on to publish a newsletter and write an entire novel! Her grandfather had it bound and I have my own copy in my personal bookcase. This photo shows off the whole brave writing family: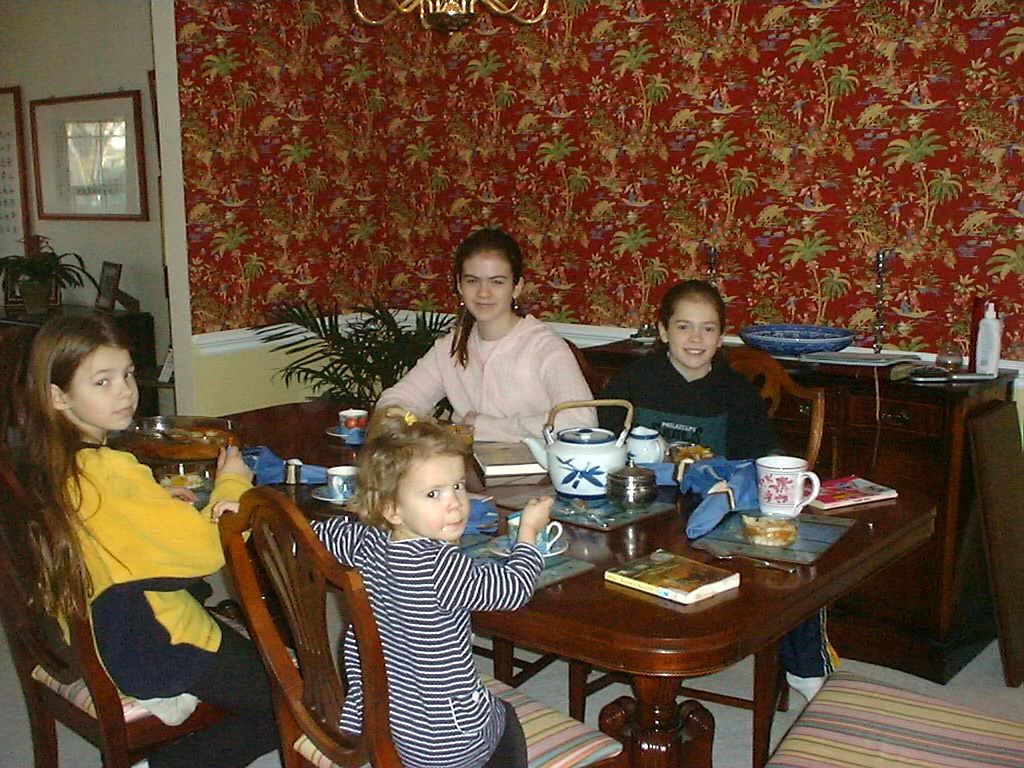 Hey Julie-
Here's a tea time photo at our house.  We are doing book reports this month with a co-op so today we started our preparations. We each took a turn telling about our books and asking questions each other questions about them.  We finished up with a read aloud "Because of Winn Dixie".  We are absolutely loving this book and can't wait for the film to come out in about two weeks.  Hoping Hollywood doesn't botch it too much!
Brave Mom Kim
Our second family celebrated teatime on Monday so that they could have a Valentine's tea.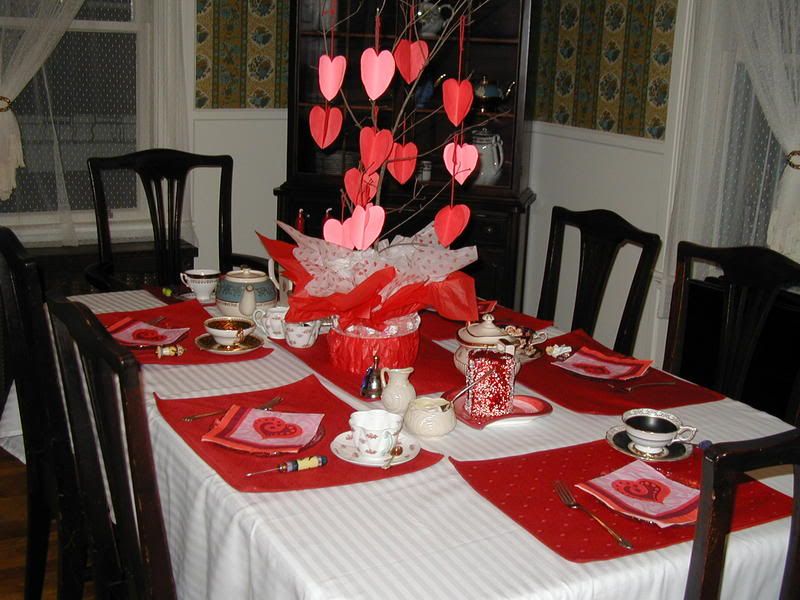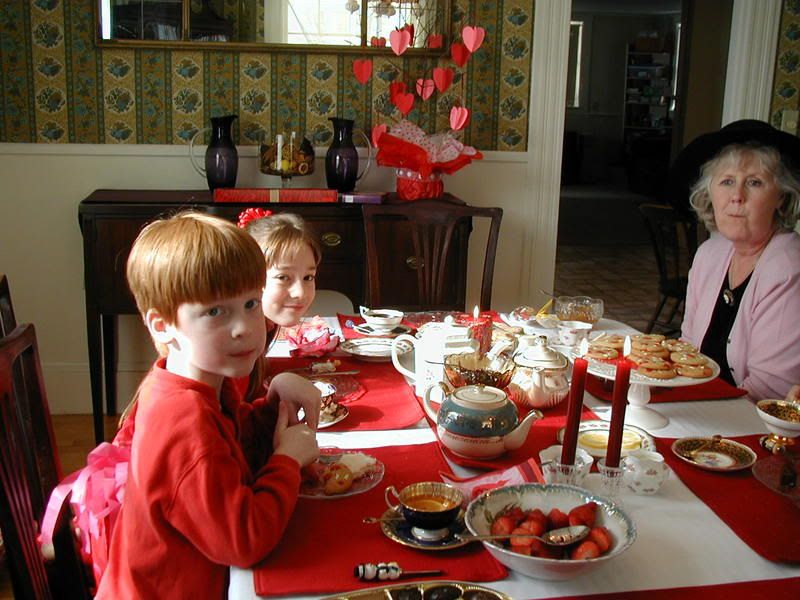 Hi Julie,
We had Tuesday Teatime today (Monday) because of Valentine's Day and Grammy and Mimi were able to come as well. My daughter read "My Shadow" by Robert Louis Stevenson and my son read February Twilight by Sara Teasdale. We even had crumpets and cucumber sandwiches and tried to talk like Mr. Daahhcy. LOL Please take notice of the exquisite centerpiece crafted by the Grant family!
Brave Mom Alana
P.S. I also got The Writer's Jungle today so I think I will make another cup of tea…..
Thanks for sharing your photos and families with all of us! I'm ready for more pictures! Keep them coming.
–julie
Keep reading more about how to include poetry teatimes in your homeschool lifestyle….