Tuesday Teatime: Afternoon Tea
Here are some pictures of a pretty typical tea time at our house.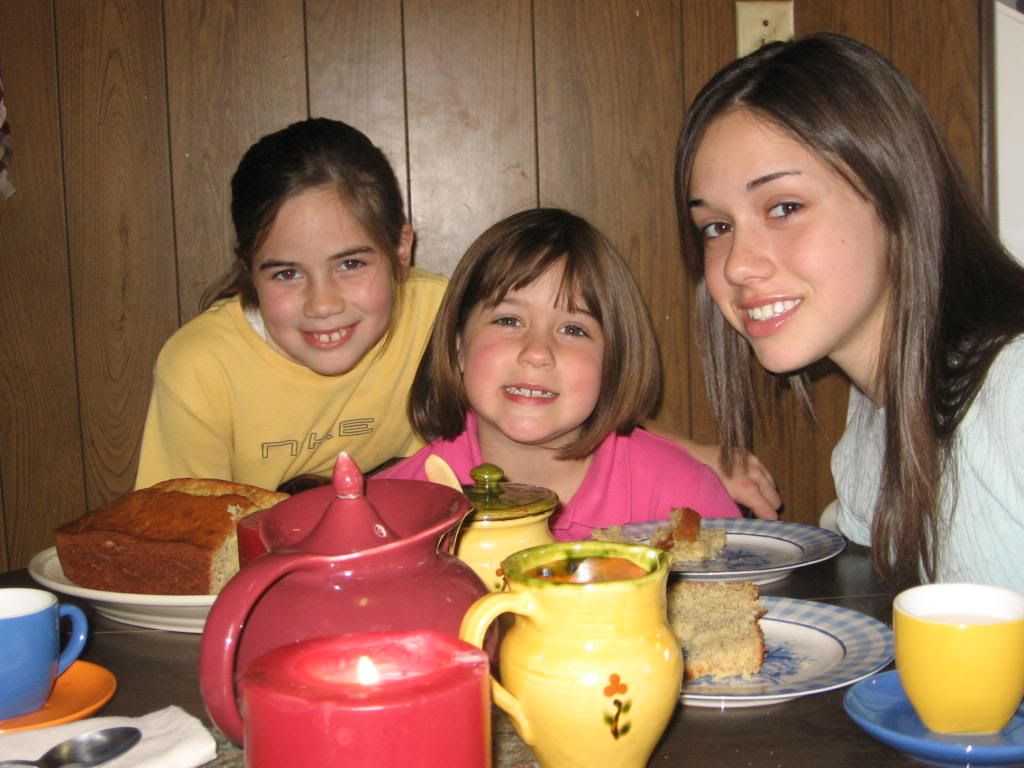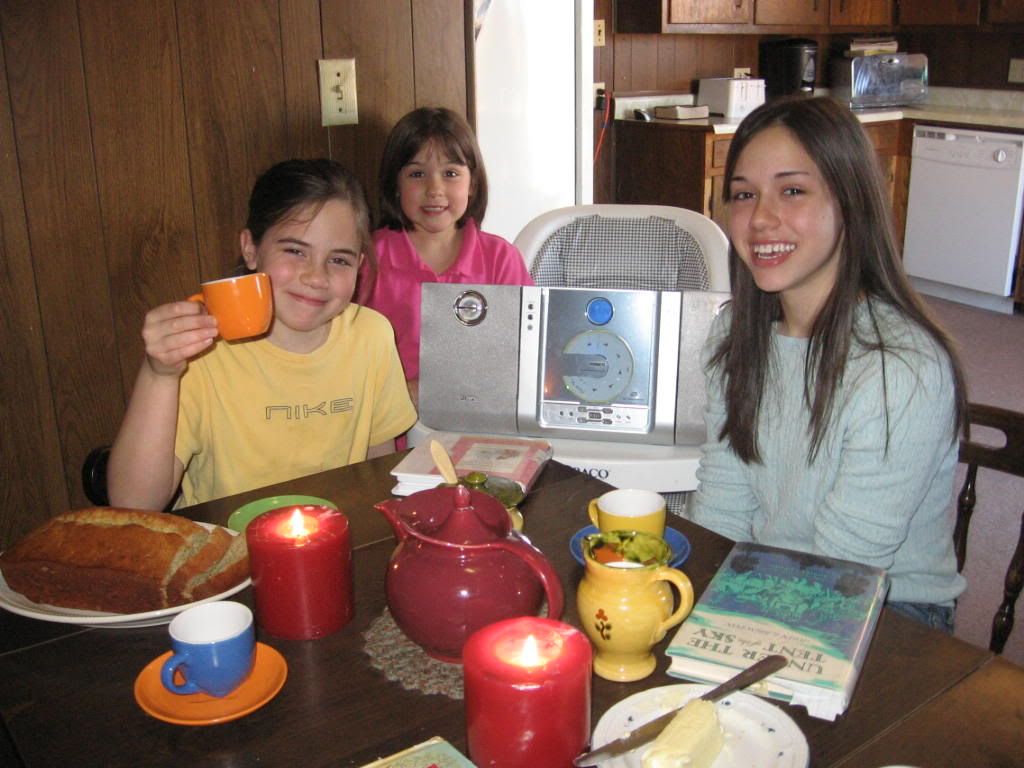 We all look forward to this special time on Tuesdays!! We usually do it around 2:00 when baby sister (14mo old) goes down for a nap, but if we miss for some reason we can't go to bed without having our time together!
Through out the week the older three girls and myself select poems that we would like to share with everyone. My precious 7yo daughter has had some struggles and is not quite at a reading level where she can independantly enjoy just any poetry book. It was a huge boost to discover our library has some poetry books on CD!! She listens throughout the week all on a headset and then brings a CD player to tea time. She loves that she is able to contribute along with her older sisters! It's hard to explain what this has meant to her. All three girls seem to have fantastic taste in poetry… in my not so humble opinion!!
Thank you so much for all you have contributed to our family!
Shannon