Tuesday Teatime: in Houston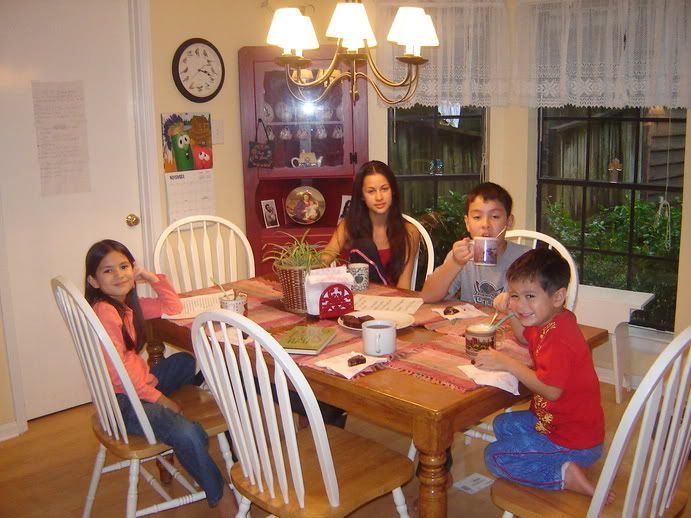 Hi Julie,
Ok, we had our first tea time (in a long time) today. We started out by making brownies, and the kids enjoyed hot cocoa and marshmallows because it was finally below 80 today in Houston!
Here is a picture of our tea time. We enjoyed reading from our poetry book and reciting some of the poems we have memorized over the last year or so.
Brave Texan Mom