Tuesday Teatime: in an Igloo!
Snow came to PA and we built ourselves an Igloo. Third photo we are inside the igloo. 
My son, daughter and I had teatime in the Igloo one day after we returned from our Wednesday co-op day. This teatime we listened to the world from inside our igloo.  Safe, warm and peaceful. We talked about how warm we were as we were sitting in the snow out of the wind.  As you can see from my daughter's mouth we had hot chocolate.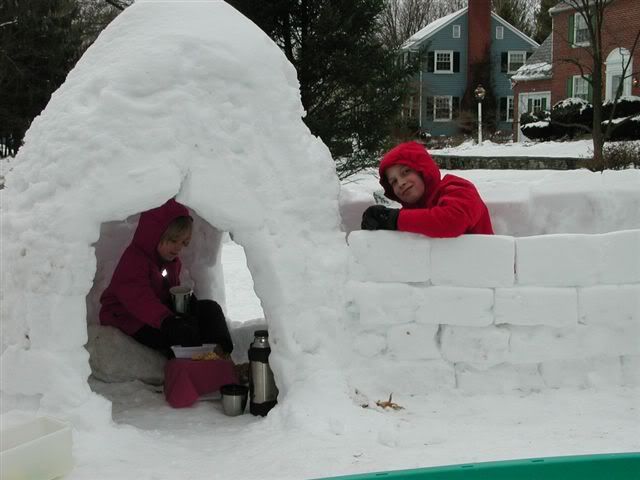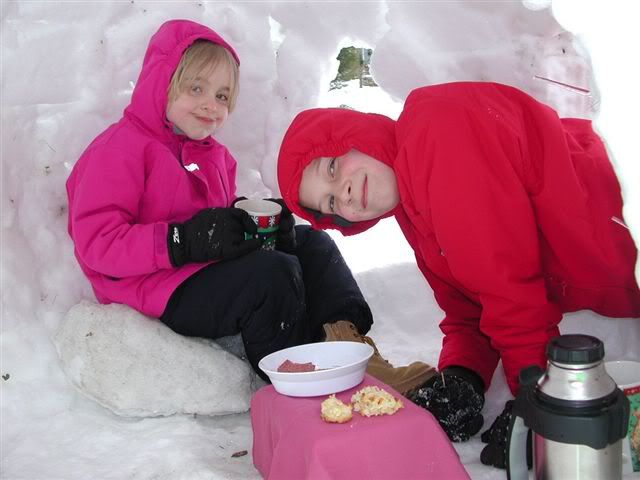 My daughter read Hedgehog Bakes a Cake and had the idea to make Hedgehog's cake. There is a recipe at the end of the book she wanted to bake. The making and eating of the cake turned into our Teatime.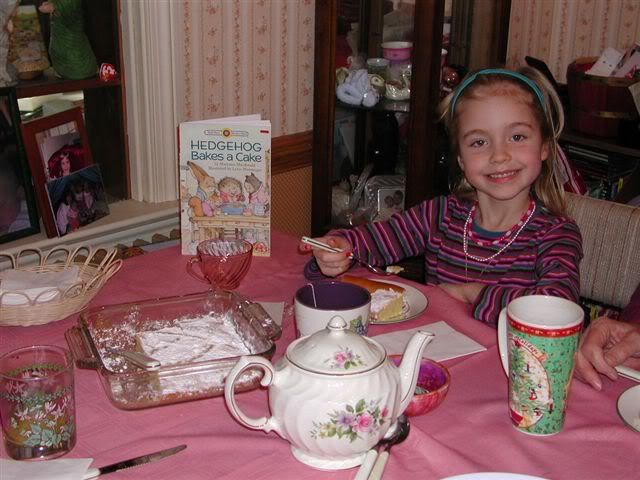 My mother has been living with us since last October so she joined us for cake and tea along with my husband.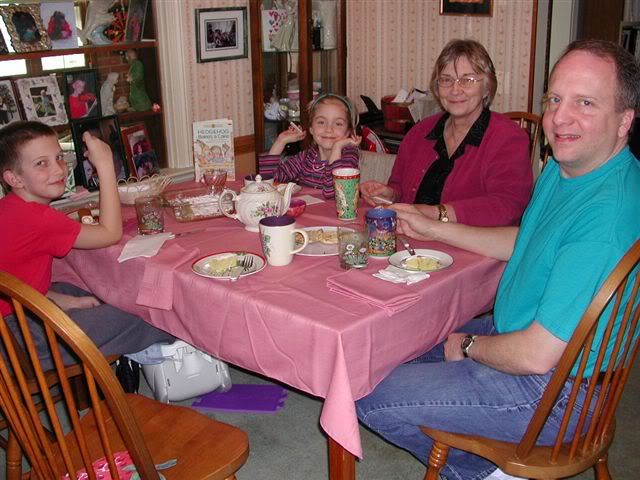 Brave Mom in Lancaster, PA
Is this a brave mom, or what? Any experience requiring a trip into the cold gets a high five from me. Don't you love an igloo teatime?
What will we see next? Teatime in a treetop for spring? What about on a hike or at a park? On the rooftop? A French Cafe or an Indian Chai?
The sky's the limit. Let's see what other teatimes you can dream up, enjoy and share with the rest of us. (Drawing for a teapot in June and a free back issue of the Arrow or Slingshot to everyone who participates by sending me a photo and/or a short description of your experience.)
–julie